The first Origami conference of the season was by the British Origami Society in Birmingham and I had the pleasure to attend.  I have only been doing Origami now for 18 months and this is only the second convention I have gone to.  It was a first for me in that I submitted a model to the convention model collection which was published (Angel Fish, my first ever design).  I also took three models for display in the exhibition.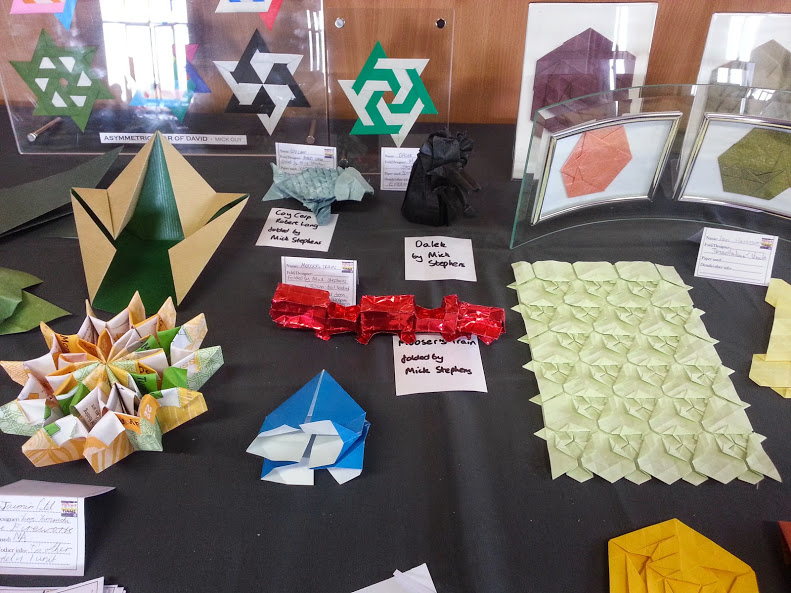 The first of those was "Coy Carp", which was the topic of a previous post.  The second was a model I was very impressed in managing to fold.  It is a classic model, "Mooser's Train" which was collapsed straight from a crease pattern.    The third model was another of my own designs, "Dalek", I intend to get that published at another conference collection.
There were a variety of different demonstrations.  The theme of the conference was paper, and there were workshops on making your own paper, something that was surprisingly easy, and I may well have an attempt to do it in the future.  The demonstration I particularly enjoyed was "Wallace and Grommit", those models disappeared as soon as I got home.